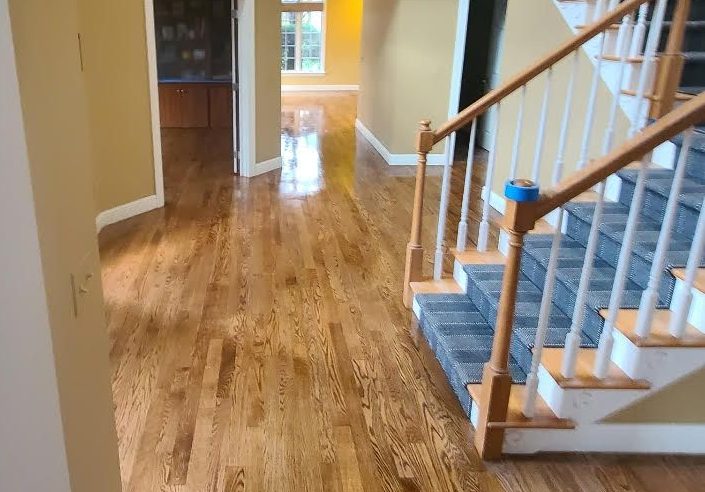 Specialty Flooring
sets itself apart from other carpet and hardwood refinishing services in Pittsburgh, Homestad, Allegheny County, and Monroeville, PA by placing our clients at the center of each customized service we offer. We know every project is different, so each of our services is tailored from start to finish to meet the needs of your unique space.
Whether you're in need of carpet or hardwood installation, carpet installations, or hardwood refinishing in Pittsburgh, PA, we have you covered! Our high-quality services include:
Refinishing Floors

Floor refinishing is the premier service offered by our team. We provide unparalleled refinishing services and draw upon decades of experience providing custom, high-quality solutions for our clients.

When you work with Specialty Flooring on any refinishing service, you enlist the talent of our company's masterful professionals. Our experts oversee your flooring project from start to finish, ensuring your estimate, project plan and custom refinishing all meet your expectations. We promise results that speak volumes, restoring the beauty and value to your flooring.

Hardwood Installation

Nothing transforms a space like the installation of beautiful hardwood flooring. If your project involves hardwood installation, we'll manage this detailed process. Our hardwood installation services use only high-quality materials that leave you with long lasting, beautiful flooring. Let us introduce you to the timeless appeal of hardwood.

Carpet Installations

In need of a carpet upgrade? Our skilled experts in carpet installations and carpet refinishing can create a custom plan for residential or commercial spaces where carpet is ideal. Whether you're putting in carpet runners or re-carpeting a mammoth space, we'll be there to see that work is done right.

Flooring Work

We're ready to learn about your unique hardwood flooring or carpet refinishing needs! For special projects that require custom flooring work, we complete an on-site evaluation and provide a free estimate for any work to be done.

Experience High-Caliber Flooring

Transform your space with the expertise of Specialty Flooring on your side. Whether you need custom hardwood flooring work or hardwood refinishing in Pittsburgh, PA our team will get your project started on the right foot. We're available at 412-853-4257. Contact us for your free project estimate.