Flooring Installer in Pittsburgh, PA
Take a step in the right direction by considering Specialty Flooring for your next flooring project! For 25 years, we've provided professional flooring services to clients in Pittsburgh, PA. Our client-centered services focus on floor refinishing services and installation in multi-family residences and commercial buildings. Our hardwood and carpet installers tailor each project to the needs of our clients, ensuring the highest quality results.
Full-Service Floor Refinishing Services
A property's flooring sets the tone for a space by being one of the first things a visitor sees when entering a room. Quality flooring can transform a room, complement interior design, and create a safer and more usable space for businesses and homes alike.
When searching for floor refinishing companies in Pittsburgh, Homestead, Allegheny County, and Monroeville, PA, select a business that delivers exceptional quality and customer service to each of its clients. At Specialty Flooring, we fit the description! We specialize in creating a custom plan for your exact flooring needs, from start to finish. You'll know your flooring project will benefit from our decades of experience, whether you choose hardwood or carpet.
We focus on providing tailored floor refinishing services for diverse property types, ranging from multi-family homes to commercial buildings. Whether you're looking to refinish wood or tile flooring, we'll handle it every step of the way to illuminate your flooring, adding value and beauty to your space.
We understand that each project is unique, which is why we take the time to provide each client with comprehensive plans, proactive estimates and skillful installation services. In addition to decades of experience and exceptional customer service, trust our hardwood and carpet installers to only use high quality products, ensuring you're fully satisfied with your flooring for years to come.
Our flooring installers have more than 25 years of experience providing clients with floor refinishing in Pittsburgh, PA
We skillfully provide our services to a range of property types, including multi-family homes and commercial buildings.
We place customer service as our highest priority. We guarantee your satisfaction with our work, from planning through installation and everything in between.
Specialty Flooring works with a variety of floor types, installing and refinishing hardwood, tile and carpet, among other flooring options.
Get Quality Flooring Services
Quality floors are just a phone call away. If you're looking for floor refinishing companies, contact our flooring installers today to connect with a floor refinishing expert and to schedule your free project estimate. We promise results that speak for themselves.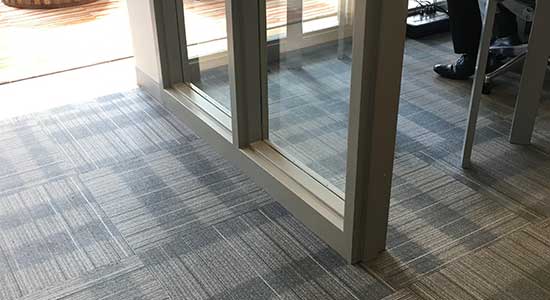 Proudly offering quality floor refinishing and hardwood installation services throughout Allegheny County, in cities such as:
Bethel Park, PA
Green Tree, PA
Homestead, PA
Imperial, PA
McCandless, PA
McKeesport, PA
Monroeville, PA
Moon, PA
MT Lebanon, PA
Murrysville, PA
Oakmont, PA
Penn Hills, PA
Robinson Township, PA
Ross Township, PA
Sewickley, PA
Warrendale, PA
West Mifflin, PA
Wexford, PA